2017 Bowral Classic: photos
2017 Bowral Classic Start Line & Event Village Photos
Regardless of whether they rode the Social, Challenge or Maxi Classic distances at 2017 Bowral Classic, all participants had one thing in common … the enjoyment of resting, relaxing and recovering in the event village following the ride.
We hope you enjoy this gallery of images from the start line and later the event village, and most of all we look forward to seeing you at next year's Bowral Classic.
VIDEO: Bowral Classic Rated 10 Out Of 10 By Chris Miller And Nero Racing
35-year-old rider Chris Miller of the Nero Racing cycling team secured the overall fastest time over the 160km Maxi-Classic course. Miller flew past the final time check 3 hours 43 minutes and 50 seconds after leaving Bong Bong St earlier in the morning. He averaged a super-impressive 37.2 km/h over the challenging course.
In this vlog post Chris Miller gives us a behind-the-scenes look at Nero Racing's Bowral Classic experience.
Major Success: Second Annual Bowral Classic Draws 3000 Riders And Raises $128,000 For Charity
Joy, jubilation, happiness … and varying degrees of pain. That was the takeaway from the finish area of the second annual Bowral Classic in the stunning Southern Highlands on Sunday.
With some fearing the snap-cold start of the inaugural 2016 event, more than 3000 cyclists enjoyed what many described as "perfect cycling weather & conditions" for this year's event.
Perfect Conditions For Cycling
Again Bowral's main street was filled with waves of riders. First the uber-serious 160km Maxi Classic riders, then the 120km Challenge Classic and then the 45km Social Classic participants.
Regardless of distance it was personal challenge, sense of achievement and the sheer joy of the sport that stood out as the  reasons to ride – plus of course raising much-needed funds for the Bowral Classic's numerous charity partners.
More Than $120,000 To Charity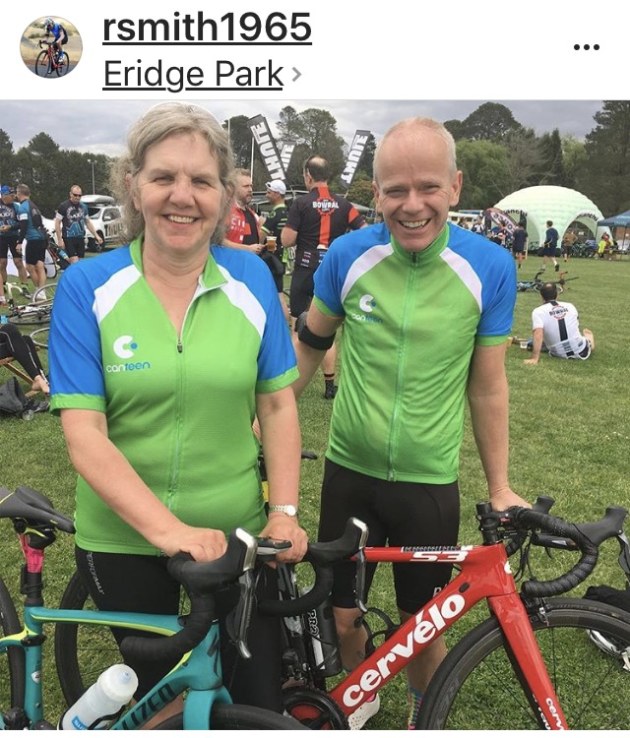 Of the hundreds of fundraising stories, here's just one. Richard and Angela Smith both rode the event – Richard covering the 160km in 5.5 hours and Angela completing the 45km Social Classic 'with minimal training'.
"Together we raised over $1,000 for CanTeen Australia," said a proud Richard before going on to thank organisers for the event.
More than $128,000 has been raised for charity with donations still being accepted and that figure steadily rising. Leading fundraisers include top individual Eli Lahood who was awarded a return trip to New Zealand for two, courtesy of Canberra Airport and Singapore Airlines, for raising $6,469.98.
Thousands of others have worked (and ridden) tirelessly to raise money for others – you can see the full list here http://bowralclassic2017.gofundraise.com.au
Register Your Interest For The 2018 Bowral Classic At www.bowralclassic.com.au 
2017 Bowral Classic: photos
Bike Tech: Wahoo Take Cycling Computers To The Next Level
Remember those old-school bike computers, the single-screw plastic handlebar mount, a wire wrapped around the cables then down the fork. And that annoying little magnet sensor secured to a spoke. Fond memories, but fortunately long gone are the days of those primitive 9-function 'computers'.  Nowadays riders are spoilt for choice with crazy amounts of computing power in the smallest of units.
Over the past two years Bowral Classic supporting partner Wahoo have launched three of the most technologically advanced bike computers to the market – the Wahoo ELEMNT, the BOLT & the MINI.
These units couldn't be any more different to those aforementioned 9-function wired units if they tried – each offering next-level technology, they are the ultimate riding and training partners.
In the lead up to the 2017 Bowral Classic it's important to look at all aspects of your bike including your current bike computer. Is it serving you well? Is the screen bright & clear? Does it mount securely? Does the battery last a full ride? Are you getting the most from available technology?
Answered no to any of the above questions? It might be time for a new bike computer for Bowral! Here we look at the two most recent and cost-effective additions to the WAHOO lineup, the ELEMNT MINI and ELEMNT BOLT.
WAHOO ELEMNT MINI
Wahoo Fitness recently introduced a third cycling computer to the lineup, the ELEMNT MINI complimenting big brothers the ELEMNT BOLT and original ELEMNT.
Tiny in size and weight (and price at $149) but packed with features, the all-new ELEMNT MINI is a standalone wireless bike computer that synchs with the ELEMNT companion app. Together they offer a full suite of ride data including cadence, heart rate, call/text notifications and a live tracking capability. GPS is handled via your synched mobile phone, everything else is done by the small but smart unit.
The ELEMNT MINI battery runs for 300hrs before replacement is required.
Two-Button Interface
The ELEMNT MINI is equipped with a simple two-button interface and a 45.7mm diagonal LCD screen. It weighs just 31.2 grams. It is designed to seamlessly connect with all Wahoo sensors including the RPM Speed Sensor (included with the ELEMNT MINI), the RPM Cadence Sensor and the TICKR Heart Rate Monitor (sold separately) for cyclists.
The Wahoo ELEMNT MINI is now available at all Wahoo retailers across Australia for the RRP of $149.95. 
WAHOO ELMNT BOLT
The ELEMNT Bolt is the first GPS cycling computer to feature an integrated mount system – a configuration Wahoo say drastically reduces drag. Wind tunnel tests show a staggering 12.6-second time reduction over a 40-kilometre time trial course for a rider traveling at 33 kilometres per hour!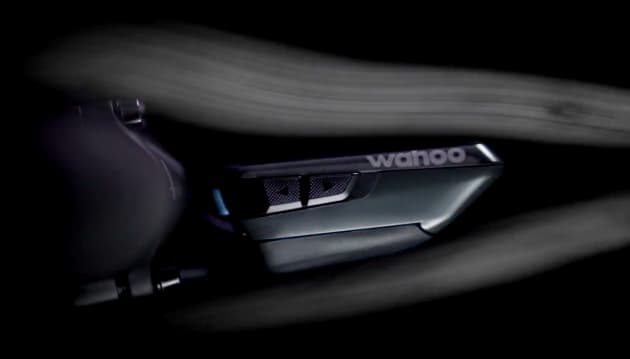 "In recent years, the sport of cycling has placed a premium on the study of aerodynamics and gaining a mechanical advantage wherever possible," said world-renowned cycling aerodynamics expert Dimitris Katsanis who worked with Wahoo on the Bolt project.
Total Design Re-think
"With this in mind, Wahoo created a bike computer design that lends itself to actually improving results on the bike, in addition to tracking them. We thought about the desired result and worked backwards from there, designing the computer and mount as a single integrated aerodynamic package while still delivering on the core Wahoo user experience."
Other than it's aerodynamic attributes, the Bolt features a high-contrast 2.2-inch display and QuickLook LEDs introduced on the ELEMNT. It provides the user with easy access to relevant ride data along with call, text and email notifications if desired.
The unit is equipped with WiFi, ANT+ and Bluetooth, allowing it to connect to sensors of all kinds and all electronic shifting systems.
The units come pre-loaded with maps from around the world and seamlessly integrate with Strava Live Segments.
One of the most popular new product releases of the year, the ELEMNT Bolt retails for $399.00.
2017 Bowral Classic Start Map
Making Plans: Things To See And Do In And Around Bowral
Bowral will be absolutely buzzing over the weekend of the Bowral Classic. Obviously bike riding will be high on most people's agendas, but there are also a wide-range of other activities for cyclists and non-riders alike.
A carnival atmosphere enveloped the Southern Highlands during the weekend of the 2016 Bowral Classic and this year's event looks set to be event bigger! On Saturday night you'll need to fuel up for Sunday's big ride – with many cafes, restaurants and hotels in the region, we'd suggest booking early to avoid disappointment.
Thinking about what else to see and do during your time in the Southern Highlands? We've compiled this helpful list.
Visit The Empire Cinema
Bowral's historic Empire Cinema is the oldest commercial cinema in the country and has been operating from 15 September 1915. The cinema celebrated its centenary on 15 September 2015. It features a four-screen digital cinema with first-release films shown daily. A wonderful experience, you'll love the Empire.
The Bradman Museum
The Bradman Museum and International Cricket Hall of Fame is located in the NSW Southern Highlands, in the town of Bowral. It is situated in an area known as Glebe Park, which includes Bradman Oval and parkland. This is a must-visit destination – watch, listen and learn as you discover the incredible story of one of the nation's finest-ever sportsmen.
Visit Bowral Lookout
On Oxley Drive, Bowral, the lookout provides a scenic view overlooking Bowral, the Wingecarribee River Valley and Moss Vale. Mount Gingenbullen, and the Cuckbundoon Ranges (near Goulburn) can be seen in the distance. Several walking tracks radiate from here and there is car parking, toilets, tables, picnic areas and shelters available.
The Bowral Art Gallery
The Berrima District Art Society was founded in October 1950 by Kath Smith and a committee of interested members of the general public.  In 1970 the Society acquired, through the generosity of Edgar Bent, a cottage at 1 Short Street, Bowral, which is still its permanent home. Phone (02) 4861 4093 for details.
Bundanoon Garden Ramble
The popular Bundanoon Garden Ramble is on again on the weekend of the Bowral Classic. This annual event is a great way to explore some of the wonderful Southern Highlands' gardens in this beautiful village bordering Morton National Park. The gardens are open on Saturday and Sunday.
Tickets, garden descriptions and maps can be obtained in the Bundanoon Soldiers' Memorial Hall in the main street. For further details phone (02) 4871 2888.
Dream Destination: Explore The Unique Banff National Park With Travelplan Ski
Love your skiing as much as you love your cycling? You're not alone! Valued Bowral Classic supporting partner Travelplan Ski is a proudly Australian company that's forged a global reputation as one of the #1 ski holiday planners & providers in the marketplace.
Recently releasing their earlybird specials for 2018, Travelplan Ski are currently offering a wide-range of exciting destinations including the legendary Banff in Canada.
Located in the centre of breathtaking Banff National Park, this is an absolute must-visit destination for skiers of all abilities.
Flanked by the Rocky Mountains and with access to some of the world's best skiing, the earlybird deals offer a range of accomodation at three carefully selected resorts – from the stunning mountain panoramas of Lake Louise to Canada's highest elevated resort of Sunshine Village and the trails of Mt Norquay.
Banff boasts one of North America's longest ski seasons with enthusiasts enjoying the sport from from mid November until late May. Not only will you enjoy the fluffiest and driest powder around, you'll also be skiing one of the world's most revered, respected and protected regions.
Travelplan Ski's earlybird deals are available now and include –
Banff from $829 per person share 2
Includes:  7 nights' accommodation at the The Inns at Banff in a Standard Room (15% OFF), 6 day tri-area lift pass (EARLYBIRD RATE), and local taxes. Based on 2 adults.
Banff from $1,008 per person share 2
Includes:  7 nights' accommodation at the Banff Aspen Lodge in a Standard Room (10% OFF), 6 day tri-area lift pass (EARLYBIRD RATE), and local taxes. Based on 2 adults.
Banff from $1,309 per person share 2
Includes:  7 nights' accommodation at the Moose Hotel and Suites in a Superior Room (15% OFF), 6 day tri-area lift pass (EARLYBIRD RATE), and local taxes. Based on 2 adults.
Banff from $1,520 per person share 2
Includes:  7 nights' deluxe accommodation at the Fairmont Banff Springs in a Fairmont Hotel Room (20% OFF), 6 day tri-area lift pass (EARLYBIRD RATE), and local taxes. Based on 2 adults.
Banff from $3,814 for a family of 4
Includes: 7 nights' accommodation at  The Fox Hotel and Suites in a 2 bedroom suite, 6 day tri-area lift pass (EARLYBIRD RATE plus KIDS SKI FREE) and local taxes. Based on 2 adults + 2 kids (under 13).
About Travelplan Ski
Australia's leading operator of quality snow holidays, valued Bowral Classic partner Travelplan Ski are closely aligned with the world's greatest ski resorts. Over the past 45 years the Australian company has become one of the most successful and respected specialty travel wholesalers in the world with 80% of business coming from loyal repeat clients and referrals.
For further details on the discount deals to Banff, as well as the many other world-class destinations offered by Travelplan Ski, visit www.travelplan.com.au
Bowral Classic: Last Minute Accommodation Options & Event Checklist
With less than two weeks to go until the 2017 Bowral Classic, now's the time to be giving some serious consideration to the finer details of the Gran Fondo event.
Accommodation Options
Just planning a day trip because you've heard accommodation's booked out? Think again! We still have luxury 'Glamping' availability on site. In other good news is our friends at Berrima Retreat (1300 761 376) still have some last-minute deals. We've also heard the Robertson Hotel has space available – you can phone them on 02 4885 1111. It would also pay to check AirBnB & Stayz. Finally, for further details visit www.southern-highlands.com.au
Is Your Bike Ready For The Challenge?
So close to the Classic you may be perfectly prepared for the ride, but is your bike? Event partners Bianchi Australia are currently offering a generous service discount for Bowral Classic riders –  a premium service is available for just $99 (saving $50) and a full pull down & rebuild has been reduced to $199 (from $299).
To claim these special offers phone your local dealer, book a time, then take your bike and Bowral Classic registration ID to any of the following stores.
Atelier de Velo – 156 Clarence St Sydney – T: 02 9045 1204
Cheeky Velosport – 28 Clovelly Rd Randwick T: 02 9399 3370
Le Spit Cyclery – 20 The Spit Rd Mosman T: 02 9968 3920
The Bike Establishment – 2/256 Newline Rd Dural T: 02 9651 6071
Pushys – 70 Newcastle Rd Fyshwick ACT T: 02 6280 4984
Relax In The Event Village 
Starting to plan your Bowral Classic weekend? This year the event village will be open from 1pm – 4pm on Saturday October 21with an optional event Q&A session from 3pm.
On Sunday the village is open from 9am through to 4pm. After the ride we invite you to enjoy a complimentary cold beer or glass of wine, sample the variety of tasty food on offer and lap up the entertainment and event commentary as riders cross the line.
Your Event Checklist
Participants should have now received their rider packs – email [email protected] if you have any questions.
In coming days you will receive other important event information including a detailed rider guide. We've also put together a handy checklist to help ensure you've got everything together for the ride.
Bike
Helmet
Cycling Cap
Photo ID
Cycling Glasses
Nutrition – Note Carmens Muesli bars, Endura Sports Nutrition products along with jelly sweets & bananas will be supplied at each rest stop.
Bike Pump  – One on the bike and a track up in the car for the pre-ride top up. There will be pumps available at the start area but it will be busy.
Coffee Money – At Rest Stop 1 there will be a coffee van. At Rest Stops 2 & 3 there will be sausage sizzles to help fundraise for local schools
Cycling Shoes
Cycling Kit  – Suitable for the day's conditions. Socks, knicks, jersey, gloves, under shirt.
Winter Cycling Gear – In 2016 many people did not bring enough warm clothes. It is easier to leave it in the car/hotel room than be cold on the day. Remember you can use the drop bag system on Bong Bong St &/or at Rest Stop 1.
2 X Inner tubes – Riders should be able to change tubes by themselves, it would be a good idea to practice before the event.
C02 Canister, cartridges & tyre levers.
Chamois Cream
Sun Screen
Multi Tool
2 X Water bottles – filled
Any questions or enquiries? Message us via our Facebook Page or email [email protected]
Peak Performance: Endura Sports Nutrition's 'Tear 'n' Go' Hydration Satchets
Rehydration – it's one of the most critical aspects of our sport yet so often overlooked or not taken as seriously as it should be. From a purely personal point of view, I'm one of those cyclists who, for several years, primarily relied upon water as the go-to hydration fluid before, during and after cycling activities.
This, in part, was due to the convenience factor – or lack there of. Sure it's easy to leave home with a bidon or two of hydration mix, but after filling your bottles halfway into a 50 to 100km ride how are you going to add those much-needed performance supplements?
Enter Endura's 'Tear 'n Go' rehydration satchets. These handy take-anywhere packs provide Endura's race-proven formula of electrolytes and carbs, in convenient single-dose satchet that can easily be carried in your jersey pocket.
No More Excuses
There are now no excuses to not remain properly hydrated, and get those all-important electrolytes and minerals back into the system, during periods of serious exercise and effort. I've been using this mix from Endura for the past month while preparing for Bowral and have found it super convenient while offering a significant  energy, performance & recovery boost.
Lighten Up On October 23
If you're registered to ride the 120km or 160km Bowral Classic routes you probably don't want litres of pre-mixed electrolytes weighing you down. To make things easier simply carry 2 or 3 sachets with you, add water and you've got Australia's premiere hydration/electrolyte formula ready to keep you going. The packs weigh just 25 g each – they're an ultra-light hydration option that won't weigh you down.
Tear 'n' Go Convenience
Each sachet contains a single dose of Endura's popular Performance Fuel Hydration formula. It's loaded with 20 grams of carbs, and a comprehensive range of essential electrolytes, including sodium, calcium and potassium. There's also the company's exclusive highly absorbable magnesium known as 'Meta Mag' to help keep muscles working at their best.
Measured Hydration Made Simple
For on-the-go isotonic hydration, simply mix one sachet with a small bidon (350mL) of water or two sachets with a large (700mL) bottle. For a less concentrated (hypotonic) mix, just mix one sachet with 600mL of water.
For further details or to order visit your local Endura stockist or http://endura.com.au
When you need to fit your training and racing around a busy lifestyle, you want a hydration option that's ready to go wherever and whenever you are. The NEW Rehydration Performance Fuel Race Packs provide Endura's race-proven formula of electrolytes and carbs, in convenient single-dose sachets that easily stash in your pocket, race belt or travel bag, making on-the-go hydration as easy as tear…pour…GO! #fuelledbyendura

Posted by Endura Sports Nutrition on Thursday, 13 July 2017