2017 Bowral Classic: photos
Categories
Bowral Classic House of the Week!
We're thrilled to announce Drew Lindsay Real Estate as an official partner of the Bowral Classic. Drew Lindsay is a brand synonymous with offering a unique & personalised service in the Southern Highlands, and have been pioneering the real estate market in the region since the early 1930s.
Each newsletter we will showcase the very best Southern Highlands real estate on offer to our riding community through the Drew Lindsay House of the Week.
Patchway – Burradoo's most beautiful home…
Set within over 2 acres of exquisite parkland gardens on Burradoo's finest street, an elegant home of great presence. With its light-filled & magnificently proportioned rooms, including 5 bedrooms, 5 bathrooms & a spectacular conservatory, Patchway will have limitless appeal for our most discerning buyers. A real rare opportunity.
Head to Drew Lindsay for more.
Support disabled kids' passion for cycling with Freedom Wheels and the Bowral Classic
The Bowral Classic is thrilled to announce Freedom Wheels as one of our official Charity Partners for the 2019 event. 
Freedom Wheels gives kids with disabilities, like Avalon above, their very first bike.
Can you imagine watching your siblings ride a bike while you sit in your wheelchair? For many of us, getting on a bike is a rite of passage in Australia.
It's a milestone with a wobbly start but often in a short space of time you're off and riding with the wind in your hair and sun on your face to start that life-long love of cycling.Not all of us have the same start.
For many kids who have a disability, they usually start out by watching their siblings, often from their wheelchair. The excellent news is a group of volunteers got together and created Freedom Wheels to give all kids the chance to ride a bike.
Every Freedom Wheels bike changes a life, but $1,000 is needed to get a child riding. The charity relies on kind, considerate and active people just like you to help raise the funds needed to build them. That's why Freedom Wheels is asking you today to join the 'Freedom Wheelers' for the Bowral Classic and help kids waiting for a bike.
Freedom Wheels helps kids with physical activity, positive mental health, social inclusion, and gives them a sense of pride and independence while also learning different skills. Currently they have 163 kids on our waiting list, but you could help change that! By joining our Freedom Wheelers, you'll have the motivation of knowing your ride is making a real difference.
Freedom Wheels will help and support you; sending you motivational stories, connecting you to prize draws and giving you hints and tips on the best way to fundraise.
Where to stay for the 2019 Bowral Classic
The Southern Highlands region, through which riders will cycle at the 2019 Bowral Classic, is one of the most stunning places to visit in Australia. As a result, accommodation options book out fast, so here's some advice on some of the best areas and places to stay to get you ahead of the game.
Bowral
Bowral, the starting point for the Bowral Classic, is the largest town in the Southern Highlands, and as a result has a large variety of places to stay for people on any kind of budget. However, due to this, it's also likely to be the most popular place for riders to stay due to its proximity to the start line and Event Village. Described as the perfect country escape, Bowral is a true gem just 90 minutes from the hustle and bustle of Sydney.

Milton Park Country House Hotel and Spa
Fancy a bit of luxury to help ease those weary leg's after your Classic ride? Well, Milton Park is the one for you. Set atop a secluded hill in the south-east corner of the town, the heart of the hotel is a grand mansion, built at the turn of the 20th century by the Hordern Family of retail and pastoral fame. Stunning views over the region are matched by gourmet cuisine and relaxing gardens, filled with Elm, Oak and Weeping Beech trees. Timeless elegance and comfort meets great riding – what a combination!
Berida Hotel
Located in the heart of Bowral, the Berida Hotel is ideal if you want to combine a bit of time on the fairways with your time on the bike. Originally built as a home in 1925, and located just moments from the main street of Bowral, the hotel offers a range of rooms and is just across the road from the Bowral Golf Club. Set in landscaped grounds, guests can also enjoy the use of two tennis courts and a heated indoor pool… just in case the winter decides to linger on the ride weekend.
Mittagong
Just on the north-east side of Bowral, the town is recognised as the gateway to the Southern Highlands from Sydney. The area is also home to a number of wineries and cellar doors, and is perfect for bush walking.
The Old Bank Hotel
Charming and beautiful, the Old Bank offers quaint and comfortable rooms that are all individually decorated and named after the local area and era of the building. Local farmers Barbara and Warwick Wainberg transformed the old Commercial Banking Company building in the main street of Mittagong in 2016, and still retains the old bank vault, which has been converted into an unusual wine cellar. Just a warning, though, don't try and move the one tonne vault door… before or after a few glasses of cab sauv! The luxurious features include plush lounge rooms – the perfect place to prepare for your Classic ride and the ideal place to sit back and recover after.
Motel Melrose
If you're looking for something central and affordable, the Motel Melrose is a great option. Within short strolling distance of the main street, Motel Melrose is a well-appointed place from which to base yourself for your Bowral Classic experience. The retro rooms are clean, comfortable and the staff are super friendly. The motel offers three room types – double standard, family room standard and twin room standard.
Berrima
Much smaller than Bowral and Mittagong but no less beautiful, the leafy village of Berrima is full of stunning colonial sandstone buildings, quaint shops and pretty cafes. The village is also widely recognised as being the best preserved Georgian village in mainland Australia. Located just ten minutes west of Bowral, Berrima is the perfect place to get away from it all while still being conveniently located just 7km from the Event  Village.
The Loch
Up the hill to the north of Berrima is The Loch, which has been transformed from an old stables building into a stunning accommodation option. Vibrant Sydney chef Brigid Kennedy has designed four unique rooms all named after Scottish towns, each with an en suite and a captivating rural view, and guests can even forage for fresh herbs in the chef's garden too! Plus, after a big day on the bike, you can curl up in the evening with a book in the cosy lounge area.
Berrima River Reserve Camping
For those really wanting to get back to nature there's the River Reserve Camp Ground. Located adjacent to the Wingecarribee River and just five minutes walk to the Historic Berrima Village, this is perfect for riders that want to keep things simple for their Bowral Classic experience. Plus, at only $17.50 per night, per site, you'll have plenty of money left over to enjoy all that the Event Village has to offer!
2019 Bowral Classic Officially Launched
Bicycling Australia is delighted to announce the official launch of the 2019 Bowral Classic, Australasia's premier Gran Fondo ride, which will take place on the weekend of the 19th and 20th of October.
2019 will mark the 4th edition of the Bowral Classic, which is set to be bigger and better than ever this year, with an expected 3,500 riders rolling through uniquely picturesque Southern Highlands towns like Robertson, Fitzroy Falls and Berrima.
The ride has grown exponentially since 2016, when 3,000 intrepid cyclists lined up for the first running of the event on Bong Bong Street, and has since become a major fixture on the Australian cycling calendar.
The Bowral Classic offers four course options to suit every kind of rider – the 35km Social Classic, 90km Rouleurs Classic, 120km Challenge Classic and 'the beast', the 175km Maxi Classic.
Cyclist's Paradise
The Southern Highlands has been known for generations as a haven for cyclists. Quality roads, endless route options and a picture-postcard backdrop of lush green rolling hills make riding the Bowral Classic a uniquely special experience.
James Yaffa, event organiser and passionate cyclist, said Bowral is hard to beat. Having grown up in the region, he knows how special it is. "We are just as excited in our 4th year as we were in our first. Bowral and the surrounding towns are simply the ultimate escape. Our loyal riders keep coming back to enjoy all the delights that are on offer, the Bowral Classic is much more than just the ride!
The Bowral Classic is now a leading Gran Fondo Event for the Southern Highlands region and Australia, we are extremely proud of the event that it has become and thank our riders, partners and key stakeholders for making it such a great weekend!"
Destination New South Wales
The Bowral Classic is thrilled to again be partnering with Destination New South Wales, the State's tourism and major events agency.
With colourful tulips, culinary experiences and creative flair, the charming town of Bowral in the Southern Highlands is the perfect country escape. Discover delicious restaurants and wineries, splendid gardens and cricket legends, all only 90 minutes' drive, or a two-hour train journey, from Sydney. There's a number of great things to do in Bowral, beyond the Bowral Classic, including bushwalking and fly fishing. Go to visitnsw.com to plan your Southern Highlands adventure.
The Bowral Classic is also thrilled to announce partnerships with industry giants such as Bianchi and Shimano to help boost the event.
Early Bird Registrations Open Now
Registrations for the 2019 Bowral Classic are open now. The Early Bird period will run until Sunday, 14th April, so get in early to save and also receive a free jersey worth $115 if you register to ride the Rouleurs Classic, Challenge Classic or Maxi Classic. What's more, during Early Bird, riders doing their third Bowral Classic will receive a special Third Year Rider Jersey, and riders doing their fourth will get a Bowral Classic & Velopac branded RidePac worth $50.
Charity Focus
Aside from being an unrivalled festival of cycling, the Bowral Classic also allows riders to give back to those less fortunate than themselves. So far across its three years, the event has raised over $300,000 for good causes across Australia.
Riders can either choose to raise money for a charity of their choice, or they can add to the coffers of these six official Bowral Classic Charity Partners:
Black Dog Institute
Chris O'Brien Lifehouse
JDRF
Make-A-Wish Foundation
Rare Cancers Australia
Freedom Wheels
The 2019 Bowral Classic will be Bicycling Australia's biggest and best Gran Fondo event yet, and we can't wait to see you down there.
For event information or to register, visit www.bowralclassic.com.au 
2018 Bowral Classic – Watch As Chris Miller & Nero KOM Racing Offer Their Insight Into The Gran Fondo.
Chris Miller and the Nero KOM Racing team are well-known for not only their supreme cycling skills, but also the entertaining and informative videos they post to YouTube.
Here, in this latest offering, Chris and the crew give their take on the 2018 Bowral Classic. We love it and reckon you might enjoy it too.
Great work Chris!
<iframe width="560″ height="315″ src="https://www.youtube.com/embed/2ED4OkxeZnk" frameborder="0″ allow="autoplay; encrypted-media" allowfullscreen></iframe>
2018 Bowral Classic: Photos
Bowral Classic 2018 – Event Wrap, Timing Link And Beardy McBeards First Images
Regarded by many as 'the best fondo to date', the third annual Bowral Classic went off without a hitch over the weekend – but even organisers would admit it was touch and go in the lead up to the major charity event.
With pre-event weather forecasts that included a 95 percent chance of up to 40mm of rain on event day, a phenomenal storm and high winds hit the event village on Saturday afternoon and more rain and storms were predicted for Sunday.
Perfect Conditions After Saturday Storm
But by early Sunday the skies cleared and – as if on cue – the Southern Highlands turned the ultimate cycling conditions.
The Bowral Classic – Bicycling Australia's third Gran Fondo for 2018 – was a sellout with more than 3400 riders from around Australia – and several from New Zealand and South East Asia – rolling out from the start line.
Riders enjoyed a range of courses from 35km, 90km, 120km and the big one …the 175km Maxi Classic that included the legendary local 1.3km Oxleys Hill climb as its KOM.
Rapidly gaining a reputation as not only a world-class Gran Fondo but post-ride expo of all things cycling, the event village was absolutely buzzing on Sunday afternoon.
Enjoying the local Southern Highlands food, beverages and sunshine, the 'event avenue' was packed as riders looked over some of the best products on offer and on display by event partners.
Among the highlights was the prize of a $4600 Bianchi Aria being awarded to the winner of the 2018 #Bianchi4Bowral competition. Shae Tye was absolutely elated to be awarded the prize – a particularly sweet victory after suffering a mechanical during the 120km Challenge Classic and being unable to continue.
Register your interest for the 2019 Bowral Classic today and book your accomodation now!
A more detailed 2018 Bowral Classic report to follow.
Win A Gran Fondo Starter Kit With BBB Cycling And The Bowral Classic
Want to win the ultimate Gran Fondo starter pack? Who wouldn't!
Valued Bowral Classic supporting partners BikeSportz and BBB Cycling Australia are offering a dream kit bag valued at over $1000 and drawn on Friday October 25.
The package includes Science in Sport Nutrition valued at $250, a Scicon Race Rain Bag valued at $185,  BBB Cycling Australia accessories and more!
No Purchase is necessary to enter the competition, to enter simply write why you would like to win the prize pack on the entry page here.
Full BBB Cycling Australia Starter pack Product List:
Scicon Race Rain Bag $185
Science In Sport nutrition $250
Avenger Sports Glasses $159.99
Falcon Helmet $149.99
Keirin Jersey $99.99
Corsa Bibshorts $119.95
Storm Shield Jacket $119.99
Federal Energy Minister Angus Taylor Preparing For Bowral's 175km Maxi Classic
He is Australia's Energy Minister, the Federal MP representing the Southern Highlands, a passionate cyclist, and preparing to saddle up for the ultimate challenge – the 175km Maxi Classic at the 2018 Bowral Classic this coming Sunday.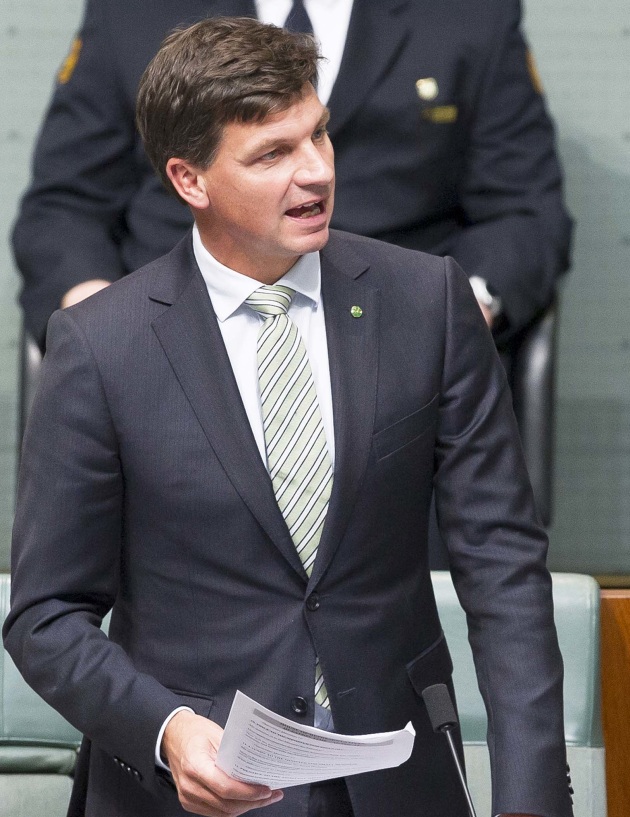 The Honourable Angus Taylor was recently promoted to serve as Energy Minister in the Morrison Government after serving as Minister for Law Enforcement and Cybersecurity under Malcolm Turnbull's leadership.
Somehow managing to balance his busy Ministerial duties with training and preparation for one of the most gruelling Gran Fondo courses ever, Minister Taylor explained the challenges of his Cabinet / work / family and life balance.
"It is a challenge, but I know I work better if I exercise," he told Bicycling Australia. "Fitness has always been a big part of my life … and innovations like Zwift have been a godsend for time poor cyclists. For me, a quick 30 minute blast on the trainer in my office would be equivalent to an hour or two on the road."
Balancing Work With Training
A strong supporter and previous participant of the Bowral Classic, we asked how his preparation and training was going for this year's longer event.
"I'm counting on the residual miles from Pollie Pedal earlier this year," Minister Taylor told us. "We did about 1000km in a week from Melbourne to Canberra, taking in spectacular country and meeting fantastic communities while raising funds for Soldier On.
'Home In Time For Dinner'
"But I've kept the legs ticking over since on the trainer and catch up as often as I can with bunches from Goulburn and Camden. The 175km will be a big test, no doubt, and that last 20km or so back up into Bowral will hurt. But I'm very excited the ride goes through many villages in my electorate so that will spur me on."
And does the Minister have a target time or specific goal in mind? "To be home in time for dinner," he said with a laugh.
So far as balancing ministerial and electorate duties with family life – and then fitting in on-bike and training time, Minister Taylor said having a supportive family was absolutely vital to continuing to pursue his passion for cycling.
"I'm very lucky my kids and wife Louise are very accommodating, but she has one rule – that I don't shave my legs," he said.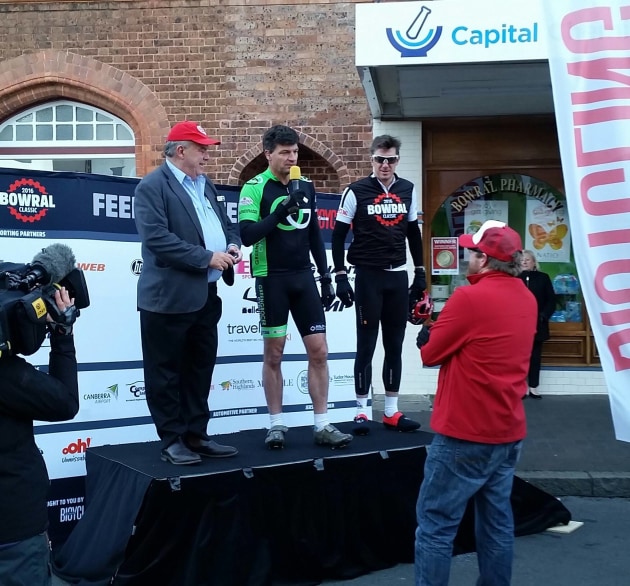 And his advice for others who may be struggling to find a balance between an enormous workload and precious bike time?
"Everyone's circumstances are different and we all have busy lives, but when it comes to health we shouldn't compromise," the Minister told us.
"Something is better than nothing. Whether it's a morning walk, a yoga class, playing cricket with the kids in the park … we should all strive for some form of regular physical activity and make the most of the opportunity when there is time. I always pack shorts and running shoes when I travel so I can get away for a quick jog between meetings or during a break."
The Southern Highlands is a region Angus Taylor is particularly passionate about and the Bowral Classic is an event the region – and himself – have warmly embraced. We asked what this third annual Bowral Classic meant for the Highlands.
"In just a few years, it's become iconic and that's due to brilliant marketing and a supportive Highlands community," he said.
"During the Bowral Classic weekend there will be several thousand of us and incredible economic spin-offs for the region as a result. And I know from talking to riders last year, many return for day trips or weekend getaways after discovering new places, new attractions while on the bike. So the benefits are sustained throughout the year and are felt across the region."
Minister Taylor's Tips For Bowral
He knows the region very well, so what are Minister Taylor's final tips for those making final preparations for Bowral this week?
"Expect a chilly start. Bring some warmers and a light jacket," he said.
"And don't forget the mechanical checks like making sure those bidon cage screws are secure and pedal cleat bolts are tight. Fresh batteries for the power meter and fully charging the computer is a good idea too."
With the third annual Bowral Classic taking place over the weekend of October 20/21, you can follow all the Bowral Classic action via the Bicycling Australia and Bowral Classic Facebook pages and other social accounts – just search #BowralClassic for the latest!
Bowral Classic This Sunday: Final Checks & What To Bring
With the Bowral Classic just days away you might be prepared for the Gran Fondo event, but is your bike ready and gear packed to go?
There's still time to make those final checks and to tick items off the all-important 'to pack' list!  If you haven't yet booked the bike in for a service you should clean and properly lubricate the drivetrain, check and adjust the hex bolts on all critical components such as the seat post, saddle clamps, stem, bars and brakes.
Talking brakes – check your pads or discs.  Want more info on ensuring your bike is ready? Peter from the Fixed Wheel Bowral has this helpful advice.
With the Classic a little over a week away is your bike ready for Bowral? We asked Peter at The Fixed Wheel Bowral his top 3 pre-event bike maintenance tips.Thanks Peter!

Posted by Bowral Classic on Thursday, 11 October 2018
What To Bring
Here's a handy checklist to help ensure you've got everything together for Sunday's big event.
Your bike – Serviced, the chain lubed, tyres properly inflated and all ready to ride.
Cycling Kit  – Suitable for the conditions – check our event Facebook page on Friday for the latest on the the Bowral weather and forecast temperatures. Socks, knicks, jersey, gloves and an under shirt is always a good idea.
Cycling shoes
Helmet
Sunglasses
Cycling cap
Photo ID
Chamois Cream (yes … Butt Cream).
Sun Screen
Multi Tool
2 X water bottles
Your fully charged bike computer
Nutrition – Muesli bars & nutrition products along with jelly sweets & bananas will be supplied at each rest stop along the way. In addition to this you may wish to bring any preferred nutrition or hydration required for your chosen distance. For more on fuelling for a Gran Fondo read this helpful article here.
Bike Pump  – One on the bike and a track up in the car for the pre-ride top up. There will be pumps available at the start area but be warned – it will be busy.
Coffee Money – There are many cafes in the Southern Highlands + plenty of coffee options near the start line as well.
2 x inner tubes – Riders should be able to change tubes by themselves. Not so familiar with this – it's a critical skill to have and it would be a good idea to practice before the event.
An air canister, cartridges & tyre levers.
Other than that, there's plenty of other helpful information here on the News section of the Bowral Classic event website. We look forward to seeing you on the weekend in Bowral!
Any questions? Message us via the Bowral Classic Facebook page or email [email protected]