FEEL THE FREEDOM
23 OCTOBER 2016
Get involved in the cycling event of the year.
The inaugural Bowral Classic event is a Gran Fondo style cycling event held in the picturesque surrounds of the Southern Highlands on 23 October 2016.
Brought to you by Bicycling Australia.
The route will take riders through the villages of Bowral, Berrima, Mittagong and Kangaloon. The routes will offer beautiful scenic back roads as well as tough challenges for the more proficient rider. The ride will start from 6:30am in the main street of Bowral and finish at Eridge Park. Join us post ride in the Eridge Park village area where you will have the opportunity to cycle the Velodrome, enjoy a selection of local gourmet fare, and participate in various post event activities. Ample parking will be available in the Eridge Park Village area offering an easy ride to the start line. The following three rides will be offered.
160km


Maxi Classic
ENTRIES
NOW
CLOSED

Come prepared. During the ride around the beautiful Southern Highlands riders will face a variety of rollings hills, short steep climbs, beautiful descents, long flat sections and to finish off, a leg burning trip around Kangaloon. The elevation is ~ + 1900m.
90km


Midi Classic
ENTRIES
NOW
CLOSED


Although riders will be untimed, these 90km's are no walk over! The course is the same as the Maxi Classic through the first 75km and riders will climb over 1,000m of ascent – it's called the Southern Highlands for a reason.
25km


Mini Classic
ENTRIES
NOW
CLOSED


Did you eat a good breakfast? Did you pump up your tyres? Did you fill up your drink bottle? If yes, go to the start line and get ready for a 25km ride with an impressive 211m of climbing through scenic Bowral.
2016 Bowral Classic: the photos!
Well that's a wrap! thank you to everyone who took part in the 2016 Bowral Classic. We really hope you enjoyed the ride and see you next year. Here's a sneak peak of some of our official images by the ridiculously talented Beardy McBeard. More to come soon!
Read More
Thank You to our Supporting Organisations
This is the time where we would like to thank all the supportive brands and organisations for their dedication to the Bowral Classic event. A big mention to all the charity organisations who have gotten behind our event as much as the entrants themselves have. We want to promote fun…
Read More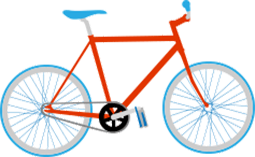 RAISED SO FAR